This is a detailed guide on how to play the game completely without ever using the BANK to get to the top.
Level 0 to Level 10 Skill Tree
First off, don't put any Skill Points down on anything except Long Distance. Long Distance 6 is what you want for the highest payment. After that, you can choose a Profession.
2500 Miles gives you a lot of money. Right now, you can only get $6,000 at level 1. Level 6 on Long Distance and placing the next 4 skill points in say High Value, will give you up to $200,000.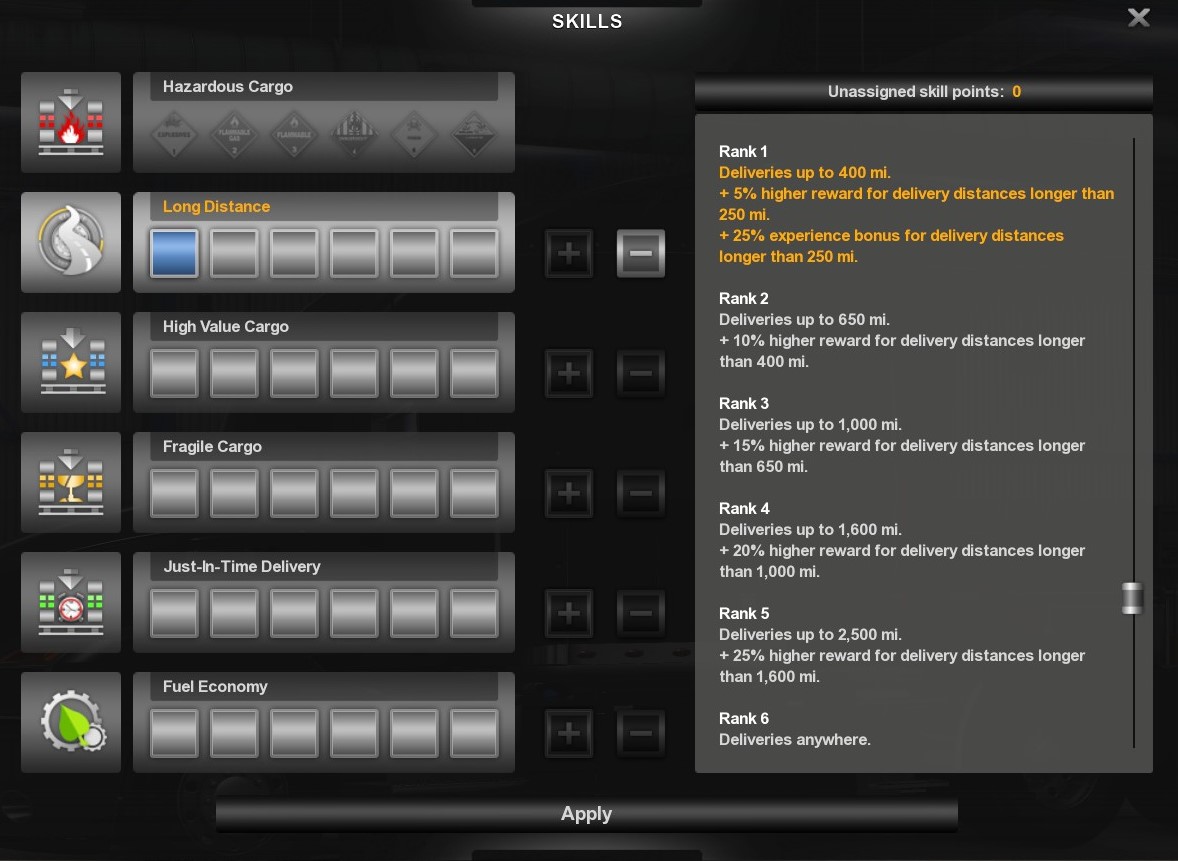 First Truck – $118,000
Now of course, I can't buy the first truck at $6,000. I have a long way to go.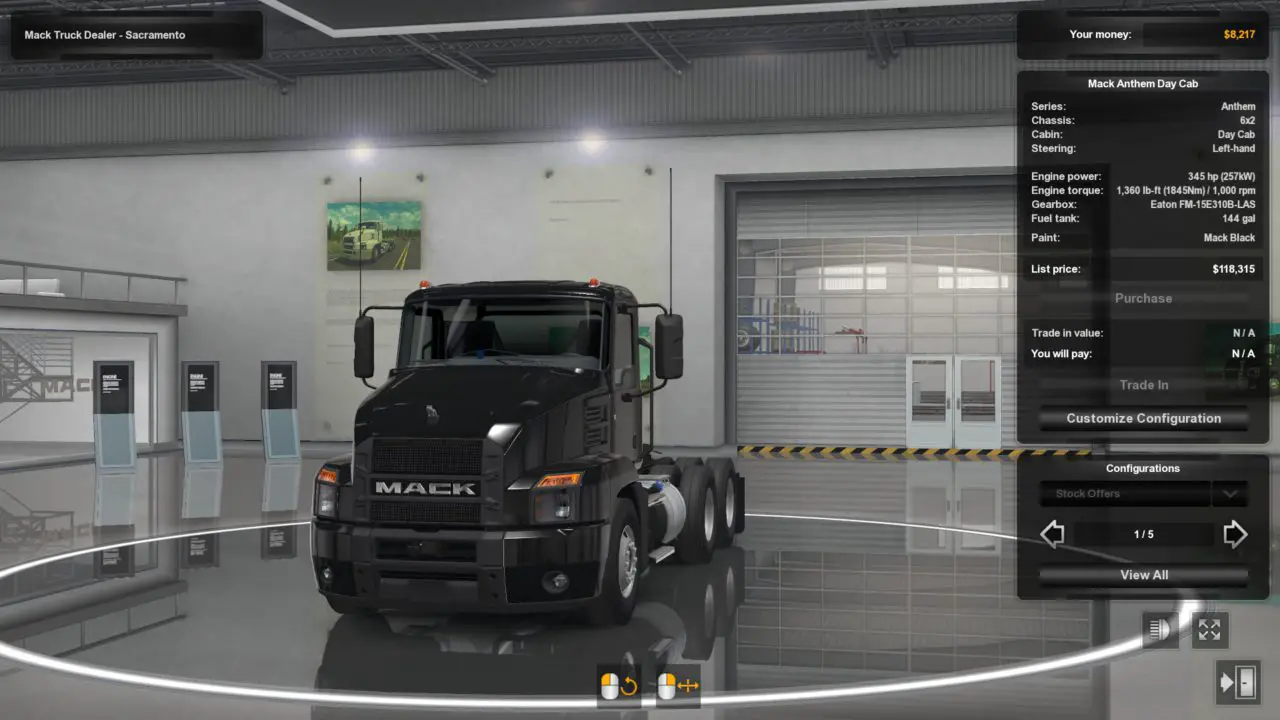 Profit Calculation
Using $118,000 as the base line and $6,000 as level 1 baseline, that is 20 Jobs to graduate for your first truck. As you level up to level 10, you will gain a fortune of profit. At level 4 with 3 points to Long Distance and 1 point to High Value Cargo, you earn $23,000 average per job.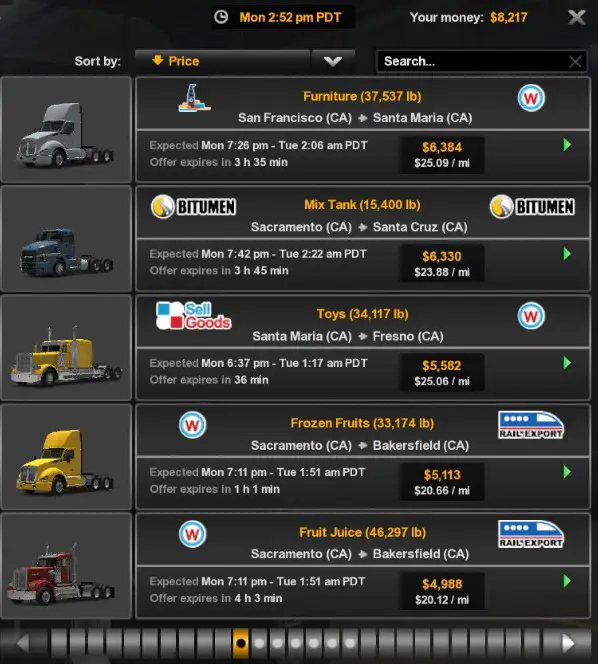 Special Transports to Make Money
As more State DLCs are released, you will have more Special Transport states. The next state being released is Wyoming and then Texas. Obviously, this is not in alphabetical order. The Devs need to update this to place cities in the alphabet. ABCDEFG not GAFCBED.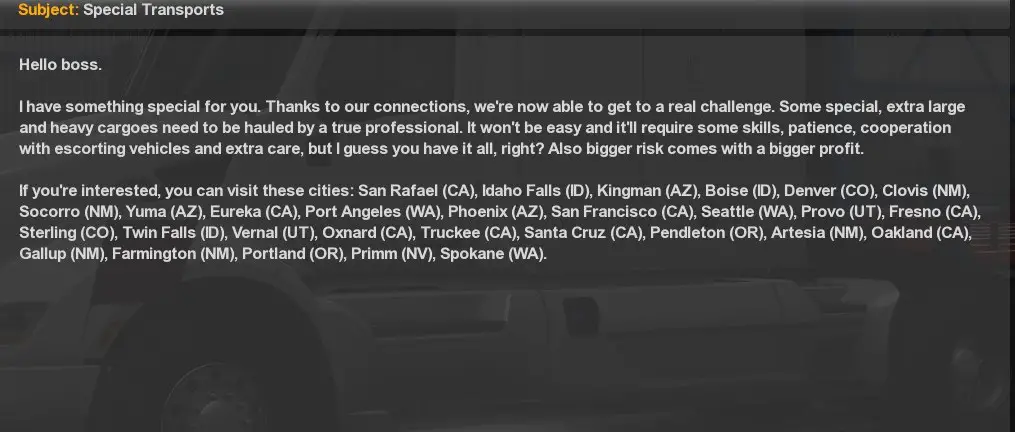 There are 11 Special Transports. Each earn up to $11,000 average. Prices will vary, but increase if you discover all of the cities Special Transports are.
Air Conditioner
Giant Silo
Haul Truck Chassis
Haul Truck Haul
Helicopter
Huge Tires
Huge Construction
Large Reservoir Tank
Massive Tech Part
Service Boat
Turnkey House Construction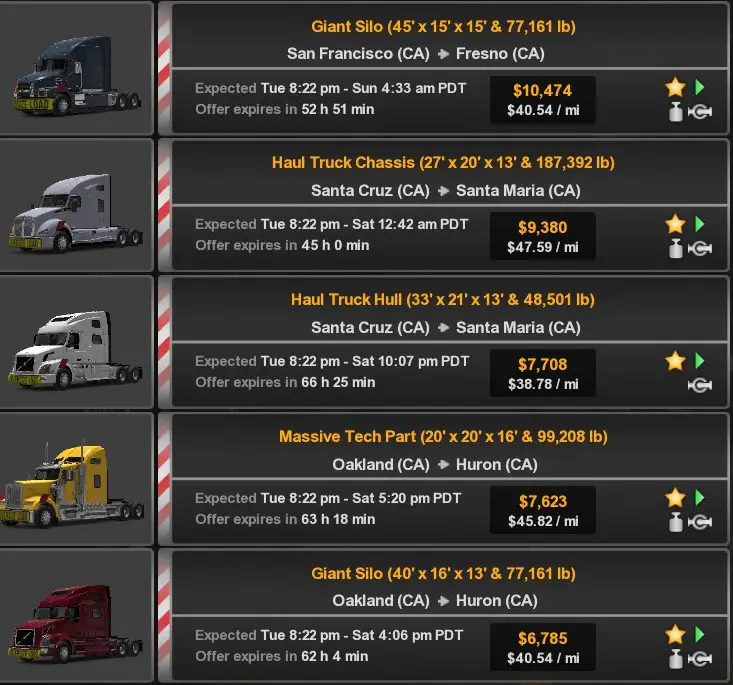 First Truck/First Garage
After you reached $118,000 without a bank loan, you will buy the First Truck and obtain a free Garage. The HQ Garage starts at one truck only. As you progress in money, you will unlock a three truck garage at $100,000 and $150,000. After you completed your HQ Garage and Five Trucks, you can either upgrade the employee trucks or save that to buy more Garages.
If you believe that any of the content on this site violates your rights, including your intellectual property rights, please contact us immediately using our contact form.