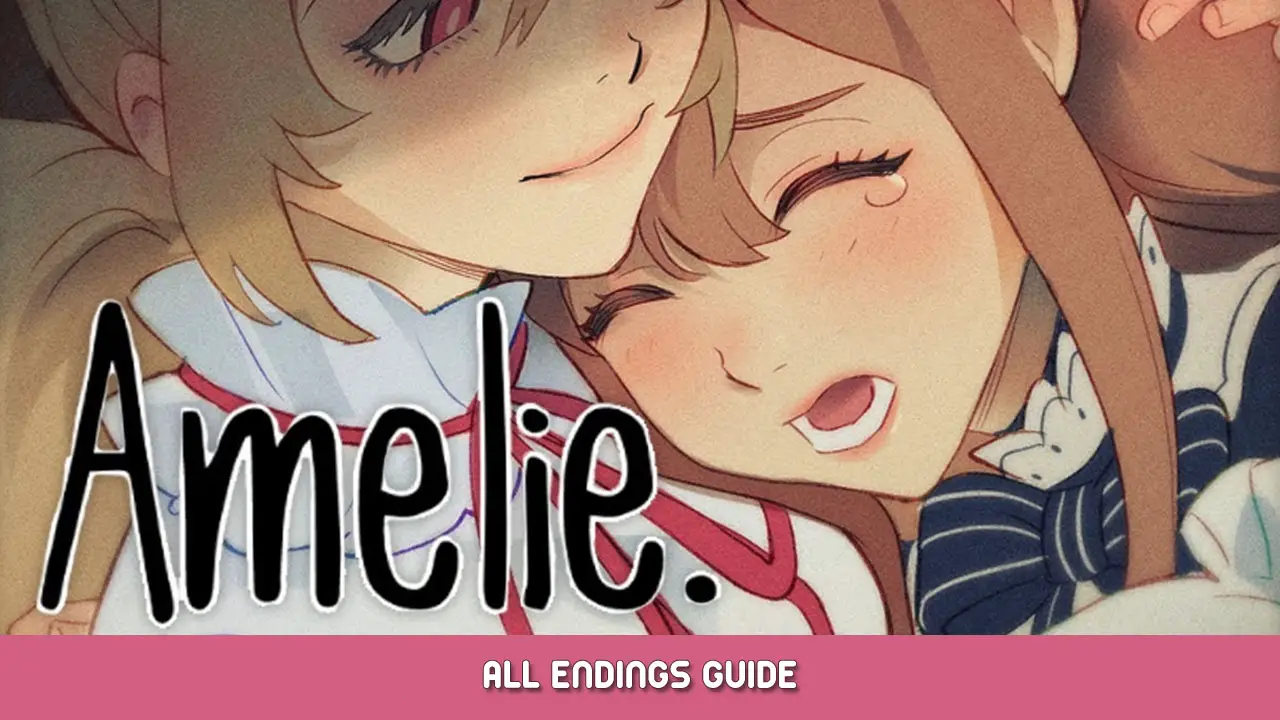 This is a spoiler-free guide on how to get all endings in Amelie, a visual novel video game developed and published by Two and a Half Studios.
Introduction
Not a difficult game to get your head around wrt what gets a different ending tbh, but since the only guide up is a video, I figured I may as well post it in writing so its more digestible.
All of the endings are dictated by a big choice towards the end of the route. It's distinct from the more minor choices in that it will seem a lot more weighty; if the choice mentions fate; that's an ending. Little choices like are referenced in the other routes, but don't have an effect on your ending.
Also: there are a few points throughout the game where a sepia overlay will appear, along with cursive text in the middle of the screen (prompts). Whether or not you click them affects which endings you can get.
Amelie
No big choice for Amelie's route since there's only one ending.
Sophia
Ignore prompts:
Click all three prompts:
Accept your fate (1/2)
Defy your fate (2/2)
Lillika
Ignore the prompts:
Allow her fate (1/3)
Deny her fate (2/3)
Click one of the prompts:
Click both prompts
True Ending
Once you've got all your last endings, you'll be asked if you want to try again. Click "Yes." pretty straightforward.
That's everything we are sharing today for this Amelie guide. This guide was originally created and written by franziskavonkarma. In case we fail to update this guide, you can find the latest update by following this link.
If you believe that any of the content on this site violates your rights, including your intellectual property rights, please contact us immediately using our contact form.