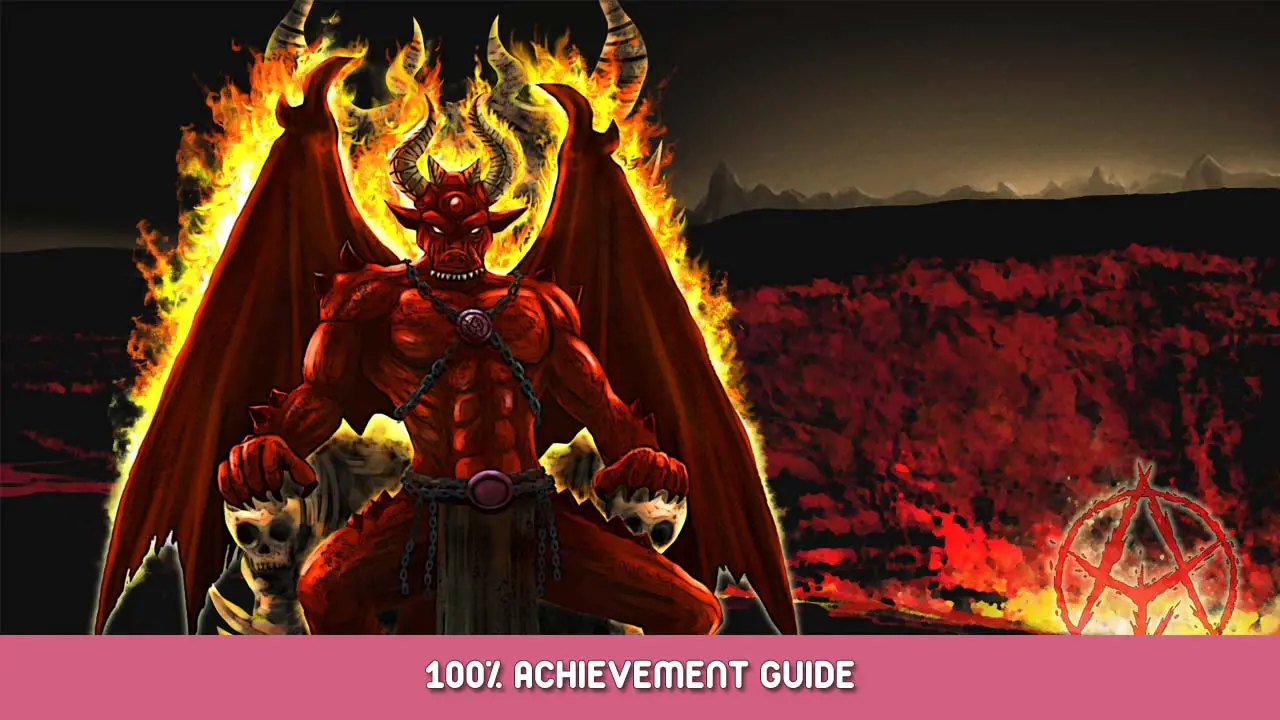 This guide will tell you how to get all the achievements in the game, in addition to showing some strategies to be able to use throughout your game.
Introduction
On this guide, i'll help you all to get all the achievements on Age of Fear 2: The Chaos Lord GOLD, not having to search every step by yourself on the game or spending more time than needed to find a missable or hidden achievement. It's a fun game and you'll have to think more than just throw your troops onto your enemies, specially playing on Death Seeker mode. You'll be able to get all the achievements playing only 2 campaigns so you don't have to replay any of those, so choose wisely which one you'll play on Death Seeker mode and which one you'll play on normal/easy mode. I hope you all enjoy this guide and it helps you all to get all the achievements faster than i did, lol.
So let's begin!
Story Related Achievements
In this Section i will breakdown all the achievements that you can get easily during your campaign whether choosing the Demons or the Horde.
Important Note: Some of the achievements or maybe all of them will only unlock only after you close the game, so don't panic if they don't pop-up automatically.
Upgrades and Miscellaneous Achievements
In this section, i'll explain how to get all the upgrades/miscellaneous related achievements, most of them you can do it in either one of the campaigns, so just do it!
Secret Achievement
On the last part of this guide, i'll show you how to get the Secret Achievement "Modder!" in an easy way.
Modder!
Upload your first Workshop Item!- To get this achievement you'll have to create and upload a mod to Steam of Age of Fear 2: The Chaos Lord GOLD, but relax, it's easier than it sounds, so i'll guide you step by step on how to do it easily so you can get the achievement, but if you really want to develop a full mod for the game, feel free to check up the guide on the Workshop Manager that the developer left with plenty of information on how to do it!

First Step – Opening the Workshop Manager
– In order to get this achievement your first step will be after trying to launch the game, select the option "Workshop Manager" and press play.
Second Step – Creating a new Workshop Item
– After opening the Workshop Manager, you'll get the image below, just select "Create New Workshop Item" and if you already have agreed to the terms of Steam to create and upload mods, you'll have a new item created only for you to see it (and the creators/developers of the game), After that you should get a mod with the name CHANGE_ME just like the screenshot below, plus a new page of Steam will be loaded showing your MOD and a new window will pop up with the information of your new item.
Third Step – Opening and editing the config notes
– After you have created the new mod, you'll have to change some things on the config notes of it, in order for you to be able to upload it to Steam and get the achievement, for that you need to select the "Open Folder" button and after that, you'll have to open the config notes to edit some things, i'll putt both screenshots with before and after the changes so you can copy if you want, but if you pay attention you'll need to only change the values were is written "CHANGE_ME", you can put anything you want, but you cannot leave all of them the same or you won't be able to upload it to Steam later on.Normal config notes

Changed config notes

Fourth Step – Changing the image of your MOD
– After that you'll notice that there's a dot with the name "preview" on the same folder as the config notes, you'll need to change it so you can upload it to Steam, to do that is really simple, just grab any jpeg/gif/png image that you have/want with at least 100×100 pixels and change the name of it to preview and place it on the same folder, you'll be asked if you want to update that file with the new one, just agree with it and you'll be one step closer to the end!
Fifth Step – Uploading your MOD
– After doing all the steps above, you only need to click on the "Upload to Steam" button and select yes after that, once you finish uploading it, you'll then need to close the Workshop Manager, and open the game again, this time choose to open the game normally, and play any map on it and close it again, you'll then get the secret achievement "Modder!"
Last Note:
– After you get the achievement, you can simply open the Workshop Manager again, select "Steam Item Page" button and then select delete, so you can delete the MOD you just created, if you want it of course.
Overview
Age of Fear 2: The Chaos Lord GOLD is a nice strategy turn-based game, fun if you get use to the mechanics and such, you can try mix and match different troops on your army and upgrade your heroes to the fullest and try to slay dragons at the end, if that's your desire. But after all, it's an easy game to get 100% of the achievements and with this guide you'll probably get it in 15-20 hours max. Hope that this guide will be helpful for all of you, if you like what you see here, please don't forget to rate this guide and if you have any questions, feel free to leave them on the comments below.
That's everything we are sharing today for this Age of Fear 2: The Chaos Lord GOLD guide. This guide was originally created and written by Malantur. In case we fail to update this guide, you can find the latest update by following this link.
If you believe that any of the content on this site violates your rights, including your intellectual property rights, please contact us immediately using our contact form.