Title: A-Spec First Assault
Release Date:
Developer:
Publisher:
For first time players, and those wanting to get the most out of their A-Spec experience.
Introduction
Welcome to my developer's guide to A-Spec First Assault.
Yes, I am the developer.
This guide is indented to familiarise new players with A-Spec's game mechanics, for as there are no in-game tutorials. A-Spec's development is still at a point where changes are fluid enough that any in-game tutorials created would become outdated or inaccurate quite quickly and could require a not insignificant amount of work to correct. I hope this guide will alleviate some of that burden while providing accurate and reliable information to new players.
This guide is very much a work in progress and will be added to over time, and not meant to replace any in-game tutorials. Any suggestions on the content is welcome.
Controller Support
A-Spec First Assault has Full Controller support and provides a controller mapper allowing you to customise your controller bindings to your own needs and preferences.
Gamepad
A wide range of gamepad controllers are support (from Xbox and Playstation all the way to no-name generic controllers). Below are the default bindings for A-Spec. If you don't have an Xbox controller, you just need to visualise the button positions from Xbox to your preferred gamepad).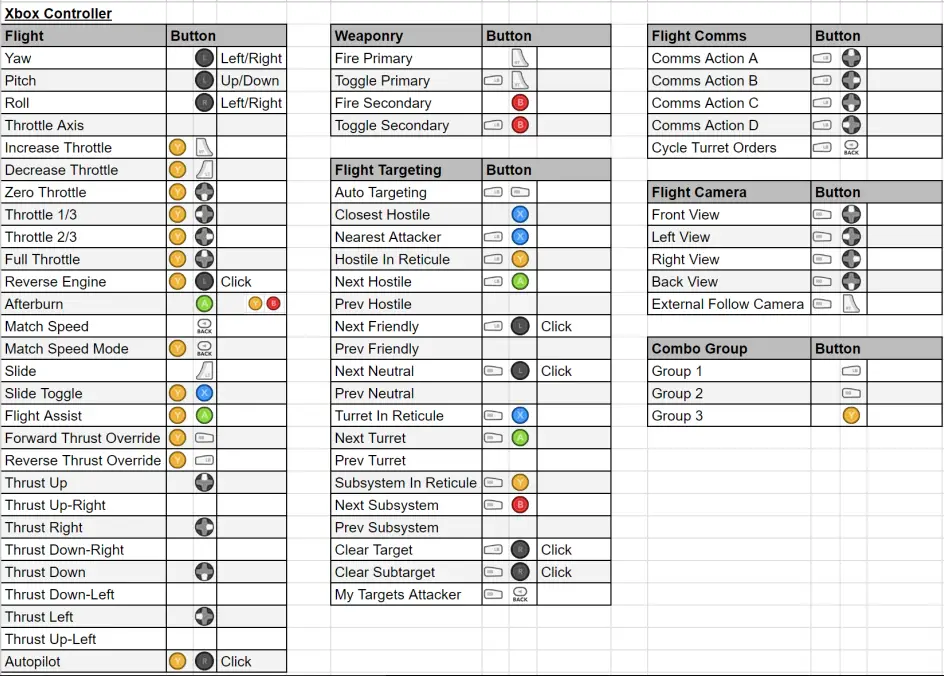 A range of functionality is available in flight were its not possible to assign all functions onto a gamepad without needing to use button combo's. Button combo's allow actions to be executed by pressing two buttons together.
Using the default binding chart above, you have 2 ways to activate the afterburner. Either by holding down A, or by holding then Y and then B.
HOTAS
HOTAS support is included. I have tested with my X-22 Pro, CH Flight Yoke and Pro Pedals.
Remapping Controllers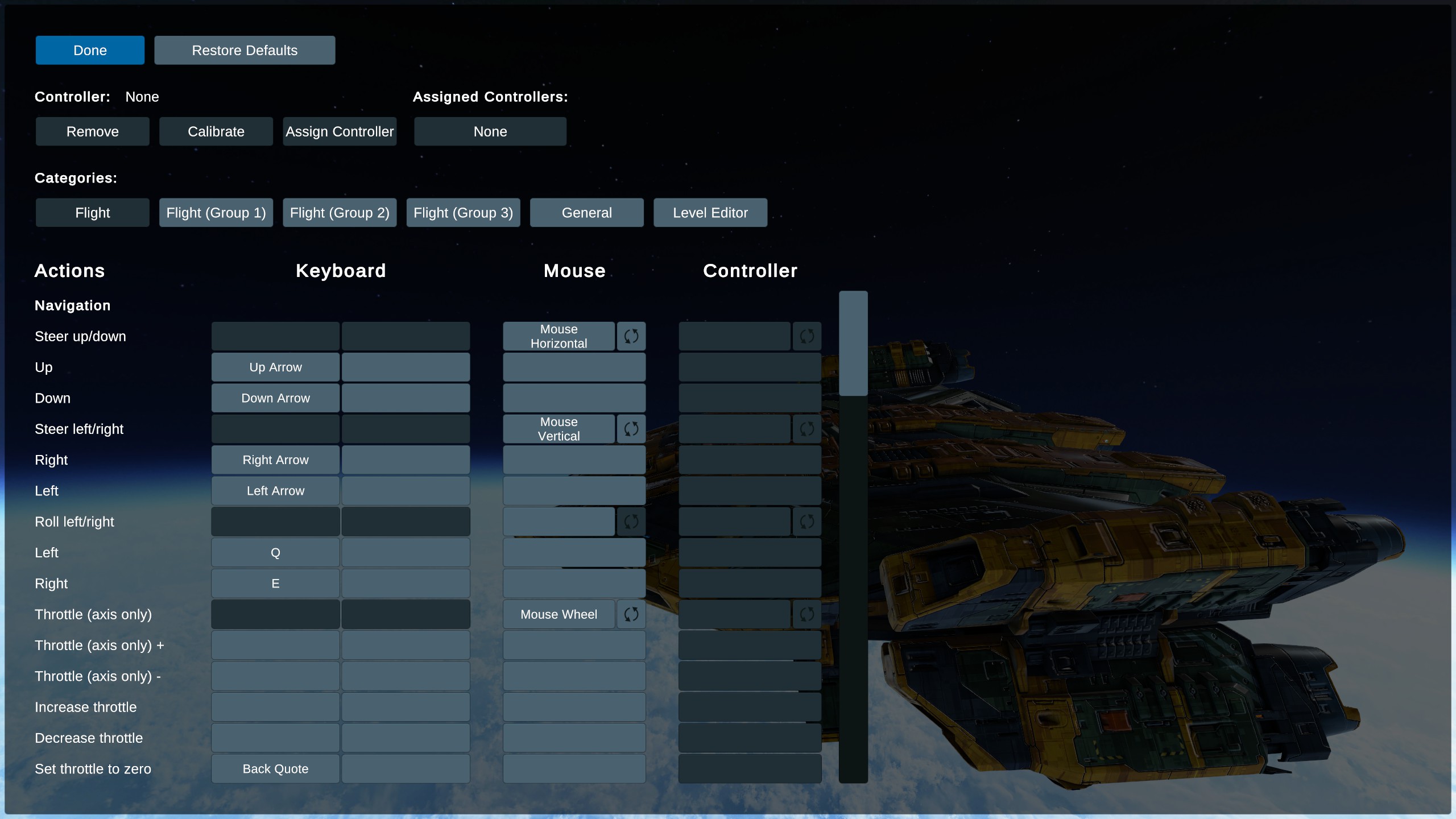 You can remap the buttons of your controller(s) in A-Spec at any time.
From the main menu
Options > Controls > Configuration and Bindings
In-flight
Press Escape Key (keyboard) or Start (Controller) > Options > Controls > Configuration and Bindings
Control Mapper Screen
If no controller is detected by A-Spec all control buttons will be greyed out and in-active. Check your controller cable/wireless connection and check it is visible and operational in your Operating System controller config. Then restart A-Spec.
Supported Controllers
A-Spec uses a third party solution for all game input, called Rewired. Check out the full list of supported controllers on the developers website. Though that doesn't mean every controller is suited to playing A-Spec.
That's everything we are sharing today for this A-Spec First Assault guide. This guide was originally created and written by centaurianmudpig. In case we fail to update this guide, you can find the latest update by following this link.
If you believe that any of the content on this site violates your rights, including your intellectual property rights, please contact us immediately using our contact form.