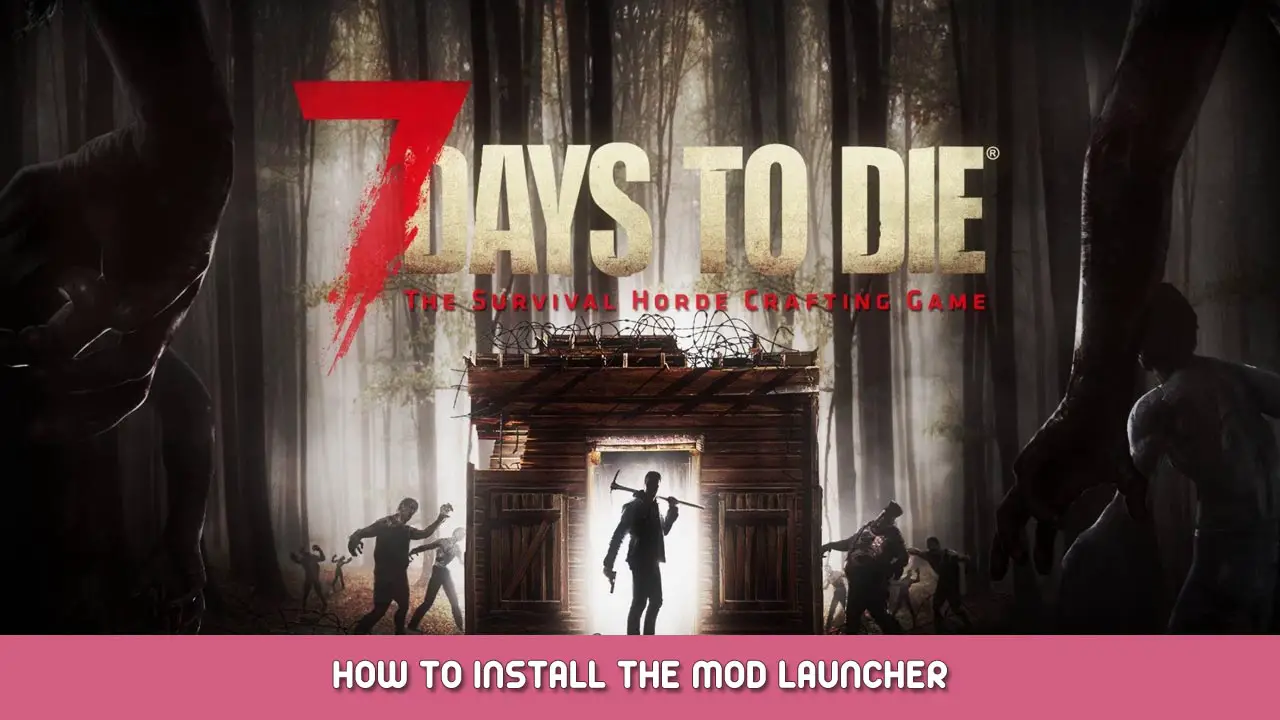 How to install mods with the Mod Launcher for 7 Days To Die. First of all, I want to mention this is not the only way you can install mods (overhauls) for 7 Days To Die! This is a small guide to installing the 7D2D mod launcher by sphereii.
Install Mod Launcher and play
To get started go to this link and go to the download tab and click download for your desired platform. This will download the mod launcher itself. Extract the files in the desired folder and open the .exe file (ModLauncher.exe).
To download an overhaul go to 'Install an overhaul' and click your desired mod to see a description of the mod and the install button. I recommend googling information about the mod as it will give you more information than the description. In settings there's a way to change the default installation folder, the mods will be downloaded here. When installing an overhaul the mod launcher will make a separate folder specifically for the mod, it will only touch a copied version of your vanilla game which means the mod is separated from your vanilla game. This lets you switch between modded games and the vanilla game without problems. Copying the game should take around 20 minutes, maybe longer depending on your PC specs.
To play modded always use the mod launcher, go to installed overhauls, and press play. You don't need to have the launcher open when playing. In the Settings menu, you can click on the Auto Close feature. The mod launcher will then close automatically when the game starts.
That's everything we are sharing today for this 7 Days to Die guide. This guide was originally created and written by Lycanthrope. In case we fail to update this guide, you can find the latest update by following this link.
If you believe that any of the content on this site violates your rights, including your intellectual property rights, please contact us immediately using our contact form.